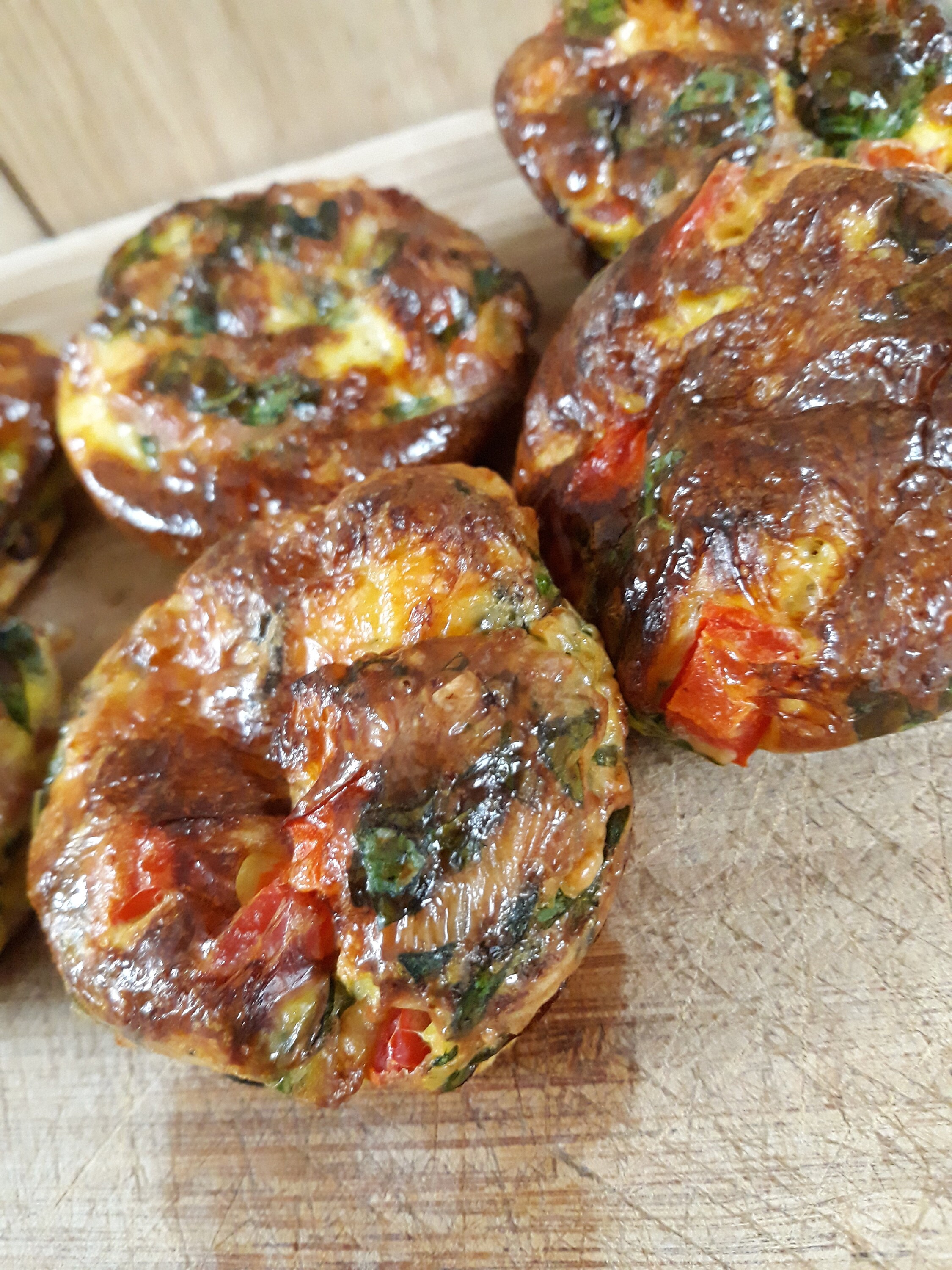 A delicious recipe with eggs and fresh spinach
In our greenhouse grows spinach. Every week I pick a fresh portion to eat. The classic dish with cooked spinach with potatoes and sausages is so tasty, but sometimes I also want to serve our children something different.
I used the following ingredients: 
- Eggs (for us 4 I used 6) 
- Handful of fresh spinach (washed and water shaken) 
- Leftover red pepper (still lying in the fridge) 
- Two slices of young cheese, very finely chopped 
- Herbs: little chives, sprig of thyme, sprig of rosemary 
- Single slices Black ham 
- Milk 
You can also use broccoli, asparagus, pieces of cauliflower, pieces of smoked salmon. All kinds of tasty variations!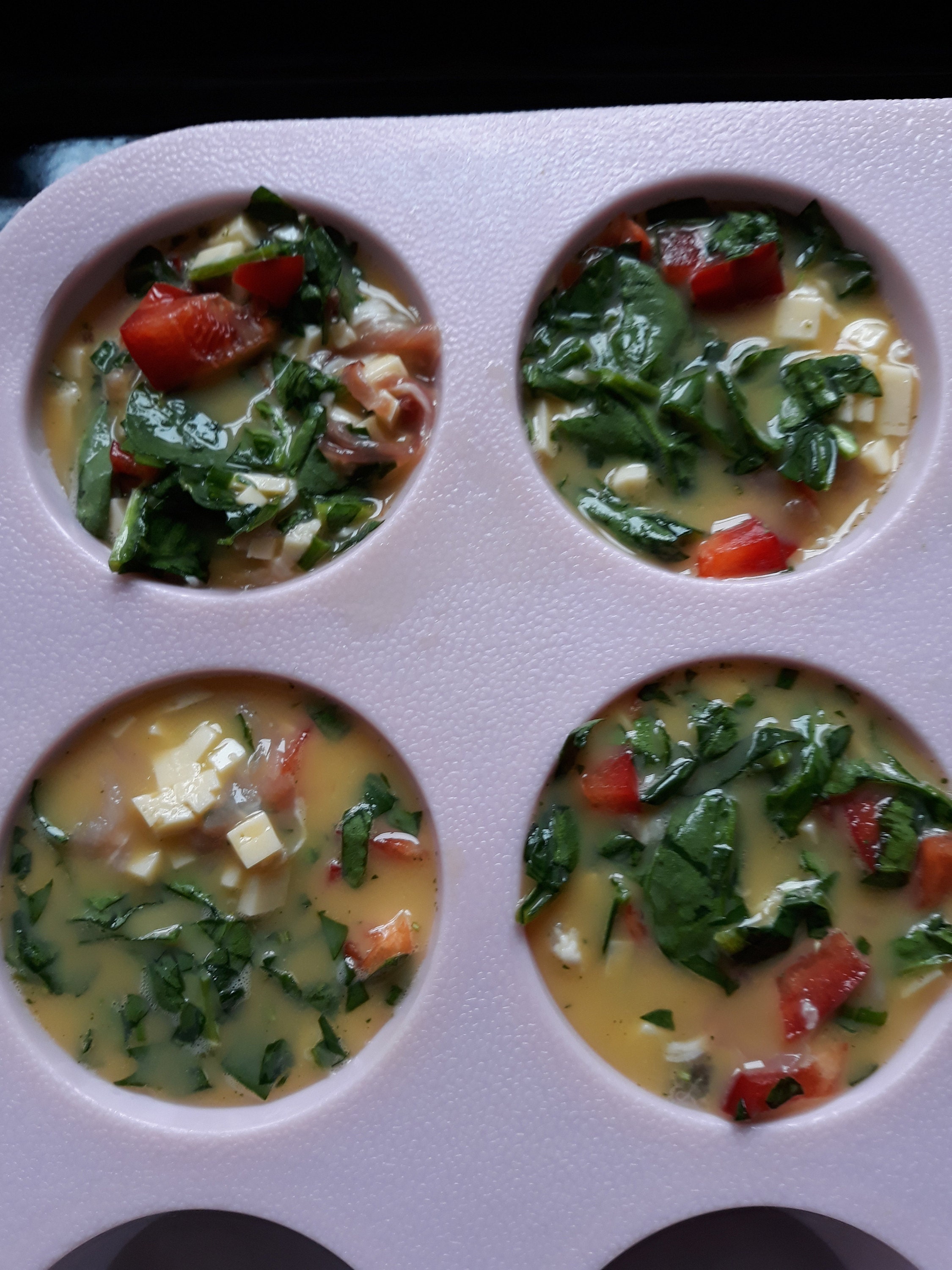 This is how I made it: 
Stir the eggs in a large bowl and at a bit of milk. 
Slice all ingredients very fine and then stirred by the egg-milk mixture. The chives finely chopped, the leaves of thyme and rosemary chopped and also added. Stir well. You can add a bit of salt. 
I then spread the mixture over small muffin shapes on a baking sheet. Fill them half way, because they are still rising in the oven.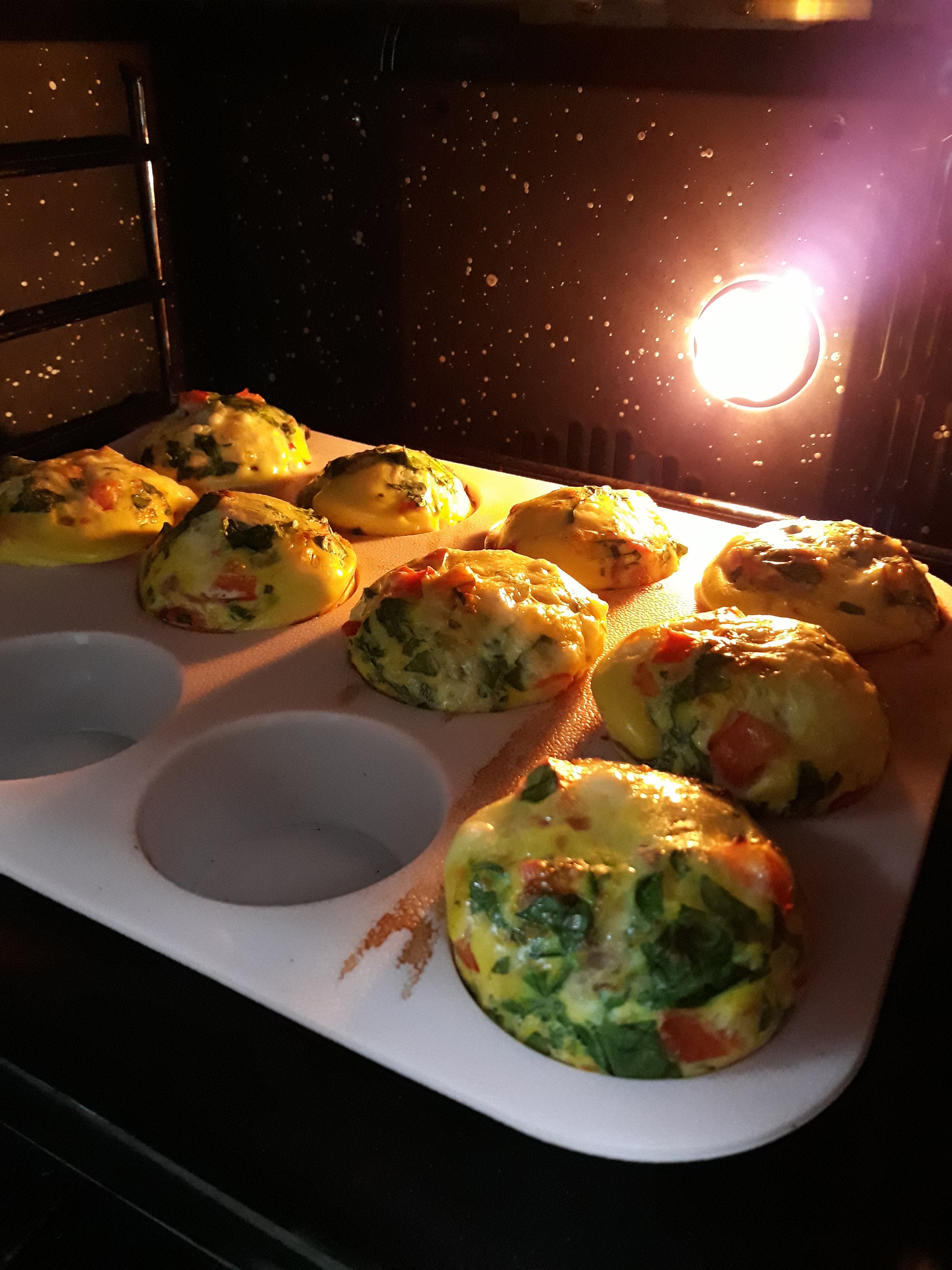 This goes for a 20 minutes in a preheated oven at 180 degrees. They are ready when they are beautiful brown.
Eat them when they are still warm or let them cool down and take them on a picnic or in your bread box! Tasty!
Love, sofie