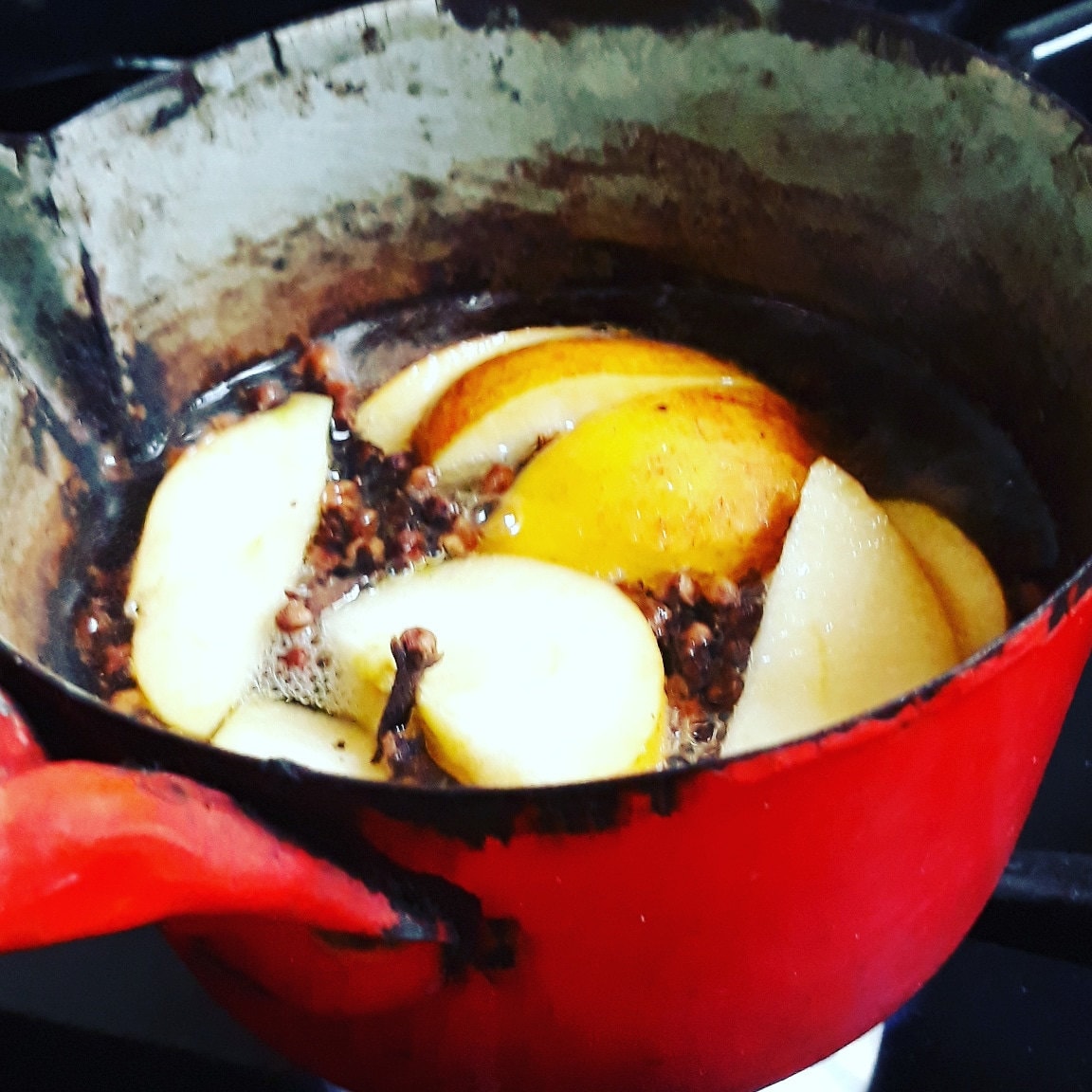 Who doesn't love a house that smells great?! Now, you have a range of possibilities to make that happen like putting a bit detergent in the sack of your vacuum-cleaner, lighting candles with a smell, aromatic wax melts,...
Or you can create your own home parfum. Very easy and... cheap! You don't have to buy special ingredients cause the things you need are in your kitchen...
Cause it is Fall and give you my recipe of the parfum of apple pie!
You need:
* 1 cinnamon stick
* 2 tbsp vanilla extract (the same you use in your cake)
* 2 tbsp cloves
* 1 apple, cut in four
* water
Put everything in a pot. I have a little red one that I saved from the container. 
Let it boil and simmer for a little while. I put it than on our stove when it is on, but you can also put it on the heating.
Don't forget to do a refill, when the water is almost evaporate.
And... that's it! Easy, no?! 
Lots of love,
Sofie