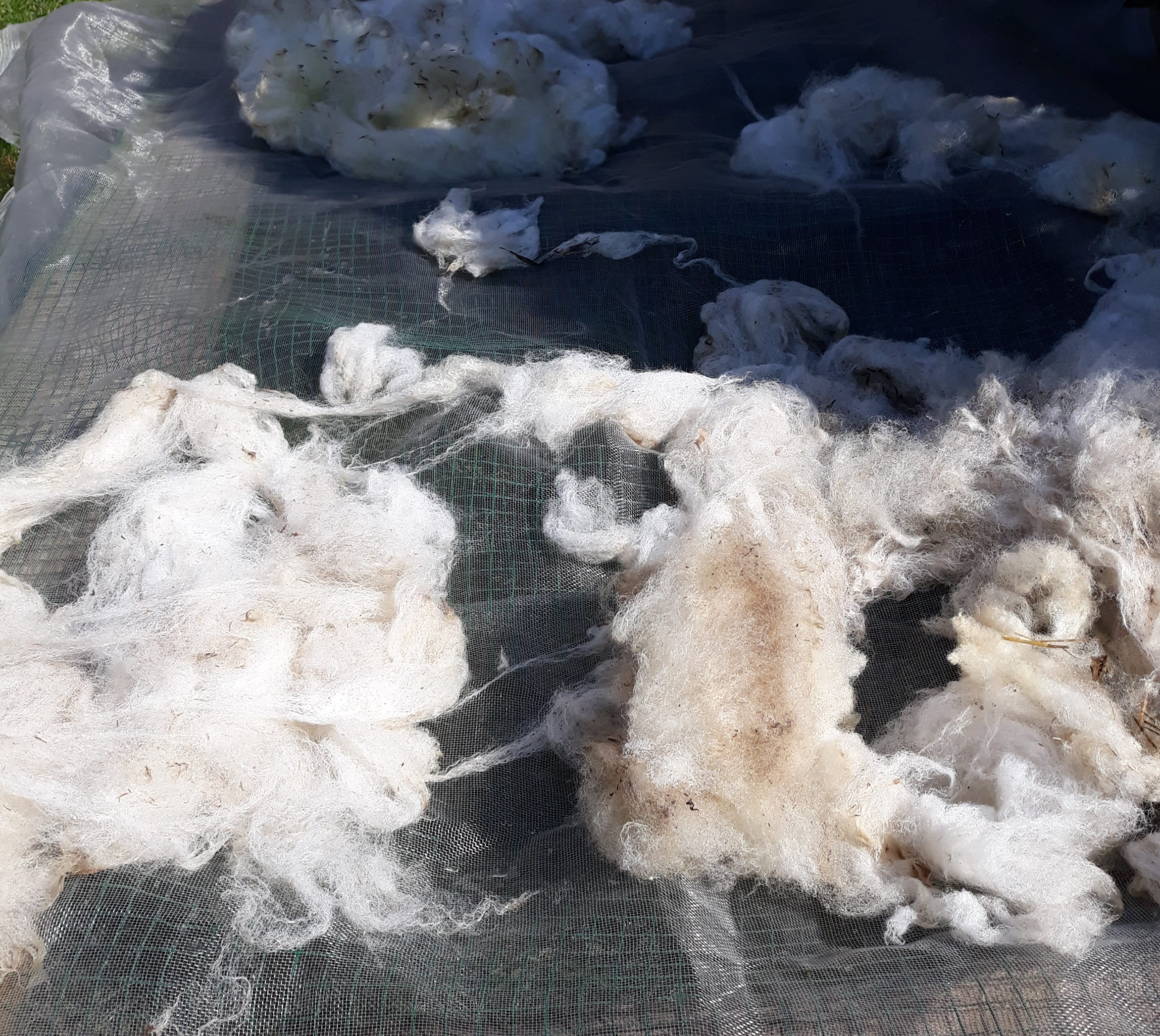 Hello Sunshine!
what a beautiful weather we have these days in Belgium! Sun, sun, sun... okay, maybe for some to hot, but for me it is ideal weather for washing my sheep fur. 
By hand, outside and it can dry in the sun and a bit in the wind. A bit smelly, but the fur is so beautiful white when it is done! Next step is combing and then spinning! 
Hope you can enjoy the sun!
Lots of love, Sofie