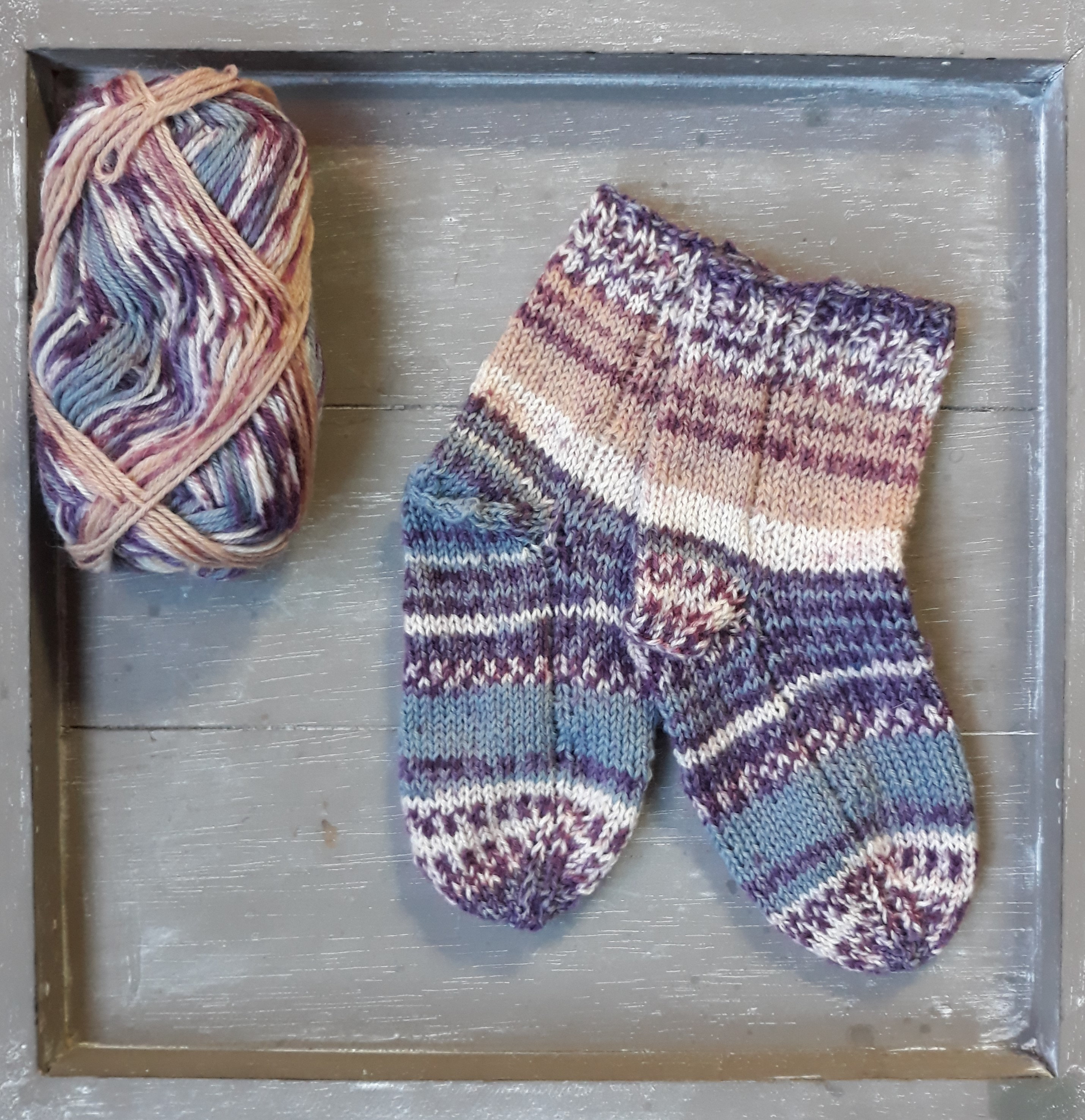 Hi,
we are staying at home due to the measurements taking by the government in the fight against the coronavirus. This is the second week that our kids can't go to school. We educate them at home. Not an easy task to do. 
It also means that we have to miss the people we love. We may not visit them and that is the most difficult thing of all. I know it is important to stay at home, but not knowing how long this will take and not being able to go to our parents and family, is hard and a mental challenge. To find a bit peace I knit a lot these days and my spinning wheel is making a lot of hours. 
I've just finished these sockes for our little girl. The colours were here choice, she loves purple! Used the yarn of drops 'Fabel'. Love the pattern in it.
Stay safe, stay at home!
Lots and lots of love!