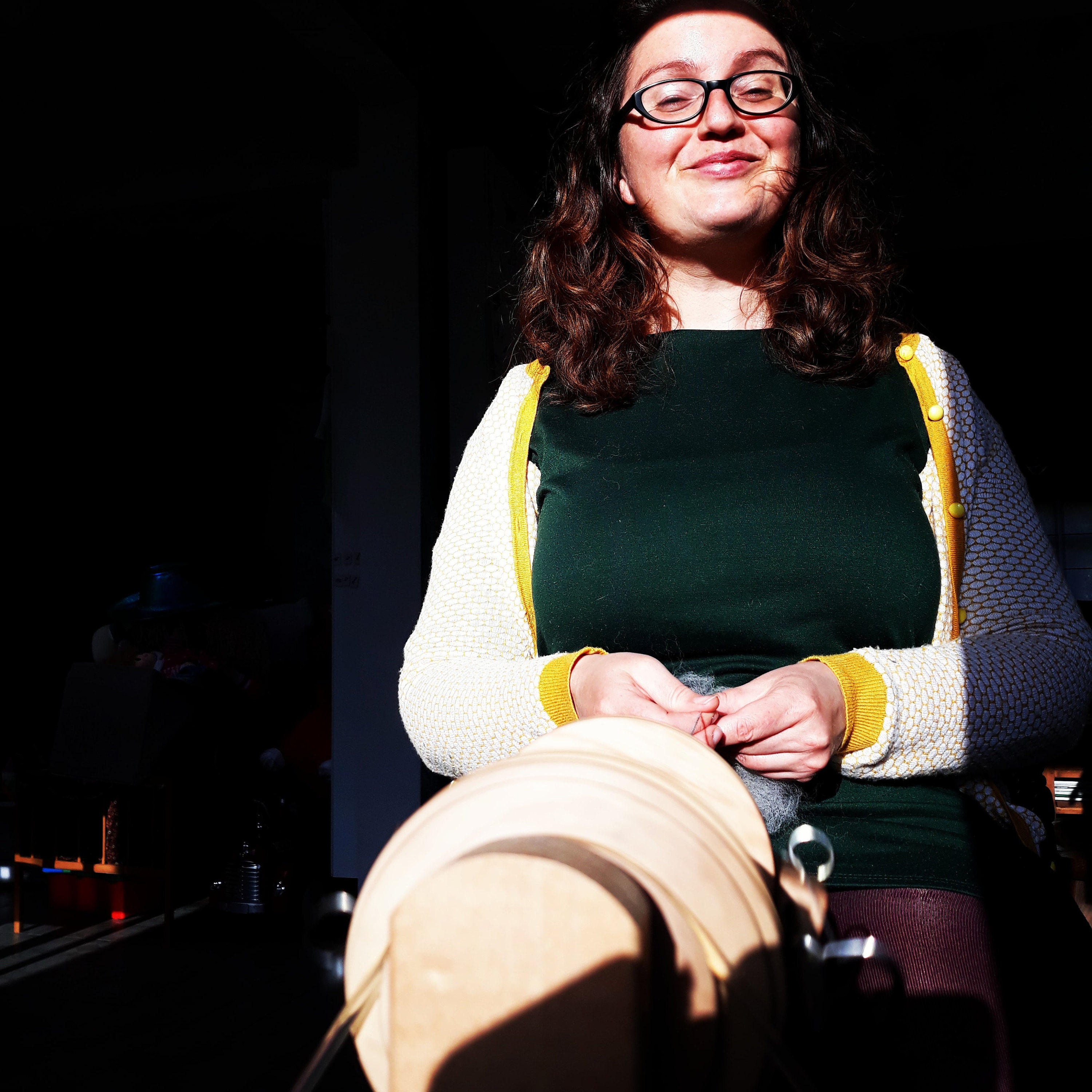 Hi,
this is me working on my spinningwheel! (way out of my comfort zone...) I am spinning alpaca yarn. I love working with this yarn. So soft and the different type of grey is beautiful. It is also a very nice yarn to knit or crochet with. Soft and comfortable to wear. 
Do you like to use alpaca yarn? I call my yarn Mystic Grey and is available in my webshop. I you are curious, just click here.
How are you today? I am so glad that the sun is shining, although it is cold, but with a nice cardigan on, it is just fine and the kids can play outside in the garden!
Keep you safe!
Lots of love, Sofie