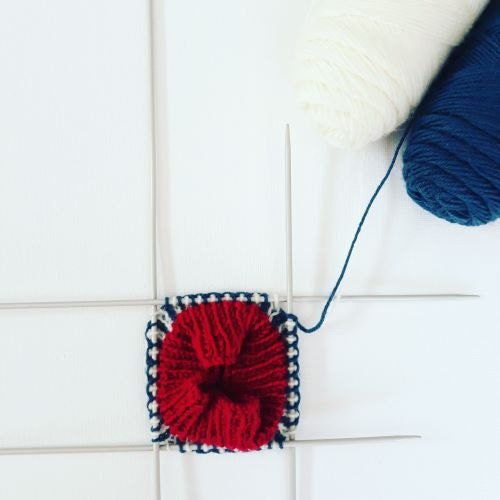 Hi,
what a day! The weather was nice and my husband was at home (he works 7 days a week and 2 days free) and we did a BBQ, but oh our kids... they weren't naughty, not at all, but they cried a lot. They miss their grandparents, friends, school,... I understand them really I do and honestly it was hearbreaking. 
Now they are asleep and I hope they have a peaceful night! 
I couldn't do a lot of knitting of spinning of course. It is logical that I put away my work when they need my attention, comfort and care. 
Just a few rounds on my sock, knitting with red, blue and white (fairisle) and I a little project which I hope to share with you tomorrow! 
If you are on Instagram, let us follow each other. You can find my under my name koningsbroos_sofie. I will follow back!
Have a nice evening and sweet dreams!
Sofie