Hi, 
we went for our vacation to Old Selden Farm, a beautiful B&B near Patching, with a lovely cottage interior and what a breakfast! Fresh prepared while we were enjoying our coffee. I do love the English countryside! 
I couldn't left the country without buying yarn of course! While searching on the net I found a local store in Brighton called YAK. So when we drove back (what a big challenge was, cause in Belgium we drive different...) to Dover for the ferry, we visited Brighton and the store! I couldn't be more suprised that the owner talked Dutch!!! She left the Netherlands years ago, but she could still talk Dutch. Anyways I bought yarn... Lots of yarn...
From the West Yorkshire Spinners, The Croft, in Shetland colours and from Hinterland, LITLG in the colour Cactus Moonsoil.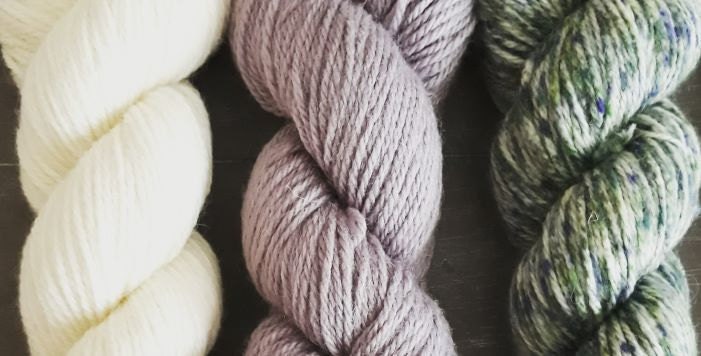 With the first one I am already knitting, a cardigan. Hope to finish it soon, so I can start with the other yarn and then... back to the Uk of course for more! In the meantime, dreaming, knitting, spinning,...
Lots of love, Sofie