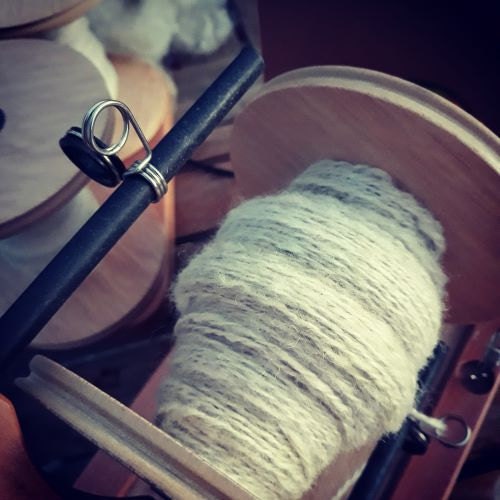 Hi,
today it was very hot! Summer isn't over yet. Early this morning I started with making a basket for Studio Ambacht, cause I am giving a workshop 'making a basket' with recycled cotton yarn. Then we went to the shop for buying stuff for our kids cause school is starting again. Our son is 5 years old and he is going to the first class... Mummy isn't ready for that, yet! 
He went to a party this afternoon and his sister played in the garden for a while with water, but then we went inside cause it was too hot. I knitted on my cardigan with the yarn I bought in Brighton (see my previous post). Love the creating process!
And then I spinned on my own yarn, Braai Wolle, made for raw fur from the sheep of the family farm. I don't know a proper name yet for the colour. I left this one natural. Love the fact that it is a local product. While spinning I am always thinking what to make with it....
Wish you a lovely weekend!
Lots of love,
Sofie