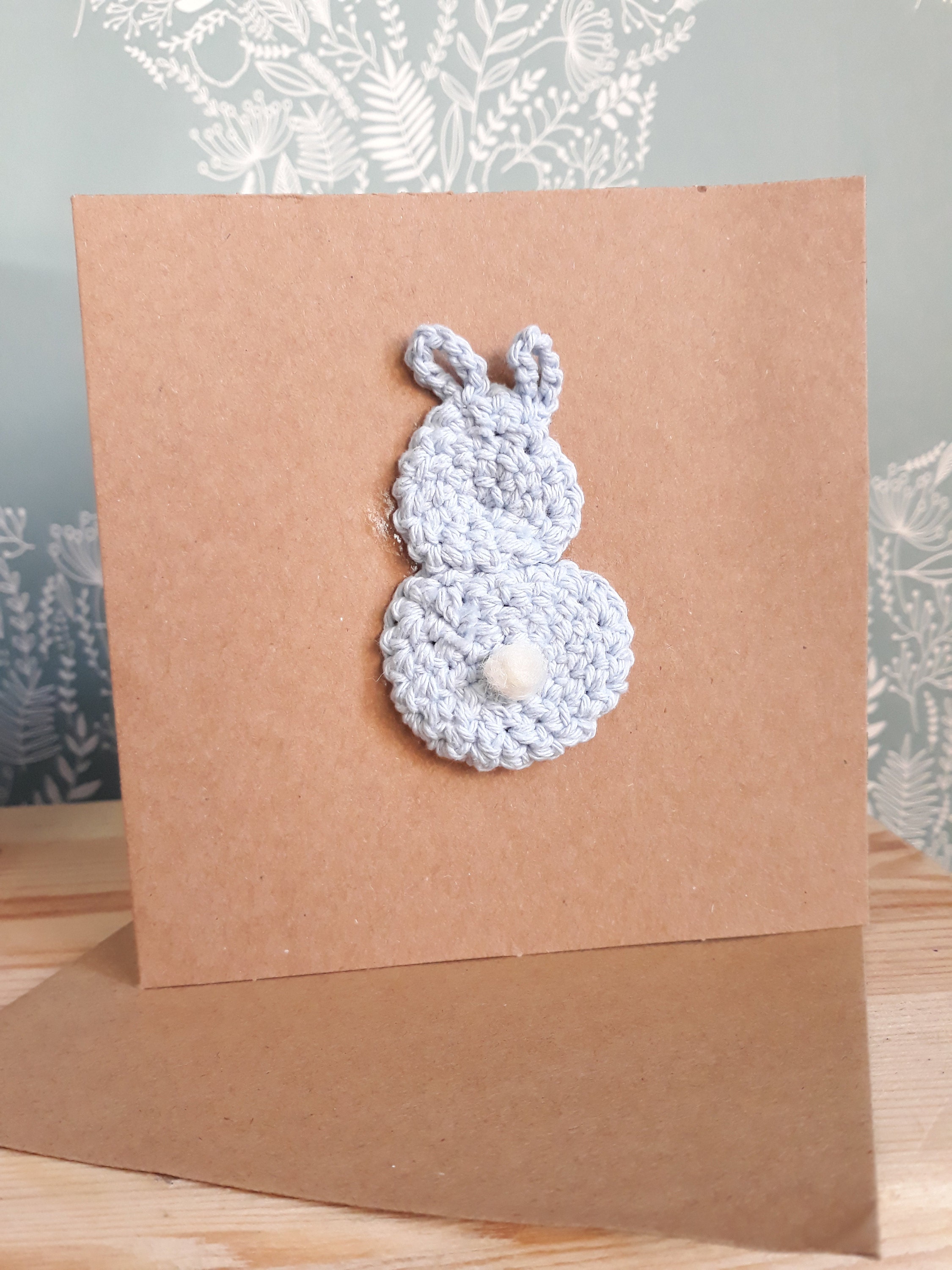 Hi,
how are you doing? I find it more and more difficult not visiting people. I know it is important, but still... I miss everybody so mutch. Our kids cried a lot the last days, not being able to go to school or to visit their grandparents. It is so sad and the most difficult part, is that we don't know when it will end. 
How are you spending your days? I play with our kids, teach them the best I can (I not use to teach), doing the housekeeping, trying to make healthy food, supporting my husband (who still has to go to work) and trying to work, making yarn, knit, crochet,... not easy.
Anyways, today I made little cards with our kids using the Easter bunnies I've made (you can find the post about the pattern here) 
I just stick them to an empty card (I have always several at home, cause I like making my own cards to send) and my kids glued the little tails made of white yarn on them. Ready!
We had a lot of fun making them and now we can send them to wish everyone a happy Easter!
Take care!
Lots of love, Sofie