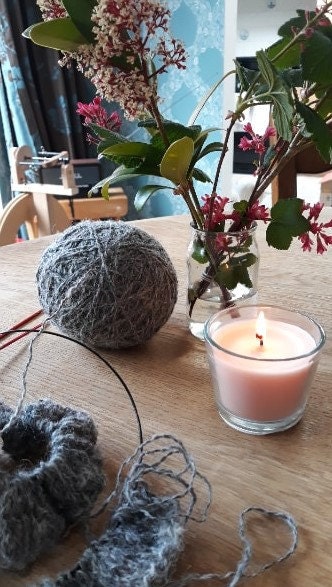 It is my birthday today. Normally we planned a trip to Windemere, cause I adore the stories of Beatrix Potter, but due to the Corona it is not possible. But we bring the UK to us with homebaked scones, jam and clotted cream, a tale of Beatrix Potter. Maybe it is possible to visit it next year!
I am knitting a new cardigan with alpaca yarn I spon on my spinning wheel. I love the different shades of grey. On the pictures there are the flowers our kids picked in our garden and a candle with my favourite scent, making it cosy at our home.
I wish you little happy moments and hope you are healthy and safe!
Lots of love, Sofie