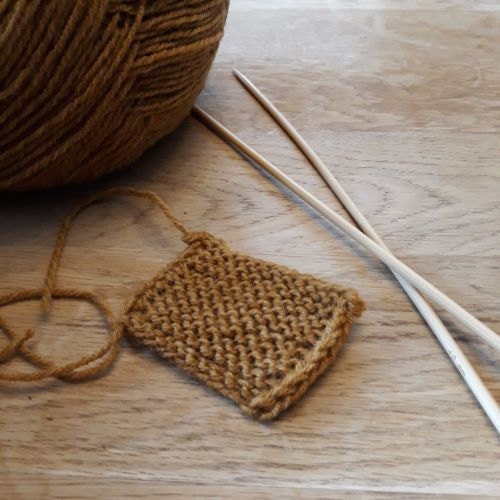 Hi,
as a knitting lover I have several projects I am working on at the same time. Some difficult (where I only work on when I am alone), some easy. The picture above is part of the simple ones... Making little squares, just using the knit stitch. Easy to do when the kids are around and they ask things or when I am tired but I still want to knit, or when watching TV. You know...
Like the tittle says... no thinking, just knitting!
Wish you a fine day!